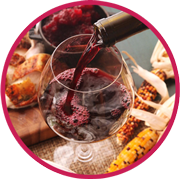 $70
Oh Canada, Oh Canada!
Sunday, October 16 3:00 PM
Inspired by our trip to the Great White North, we are going to immerse ourselved in the cuisine and wines of beautiful Canada. Guest Chef Debbie Maruke will be cooking up a storm of Canadian specialties, and Holly will be pairing a fabulous Niagara Peninsula wine with each course. These wines are not easy to find in the states, but once you taste them, you will definitely want to schedule a trip across the border. Until then, we are thrilled to bring Canada to YOU!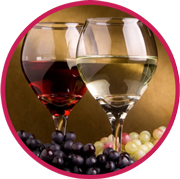 $45
Happy Hallowine!
Sunday, October 30 3:00 PM
We love any excuse for a party, and Halloween is one of our favorites. Once again, Chef Debbie Maruke will be IN THE HOUSE! Inspired by the foods of the season, and the theme of the holiday, you can expect some classic Debbie creativity. With each course, there will be an elixir to taste that will bring out the soul of each dish. Costumes welcome, and highly encouraged!